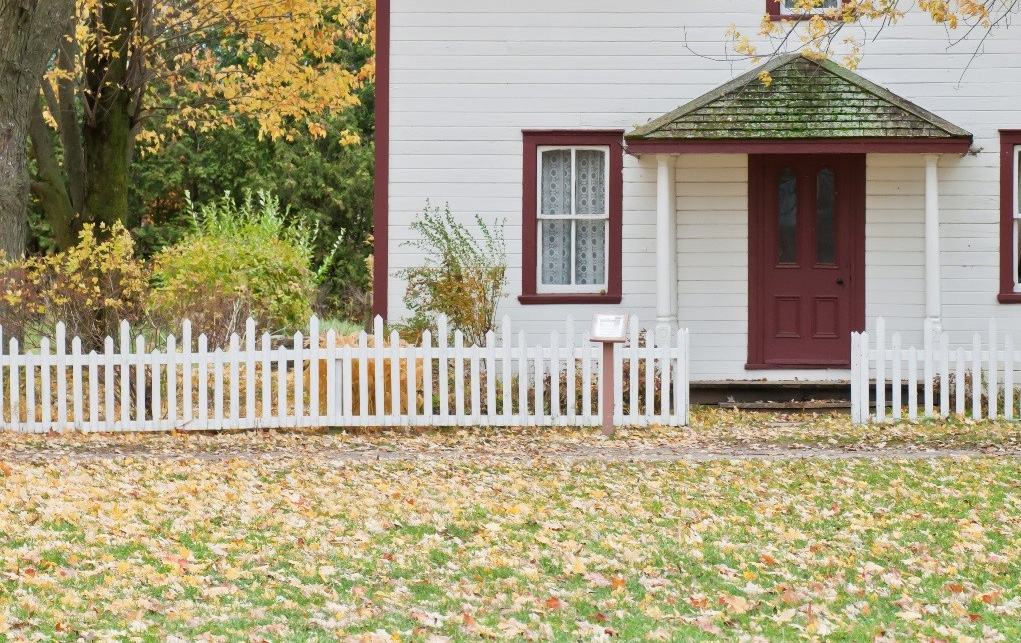 Recently across social media, there has been a lot of chatter regarding fall lawn care and how to handle fallen leaves. Since we live and breathe all things organic lawn care, we wanted to use this opportunity to set the record straight: allowing leaves to remain on your grass untouched over the winter months is not recommended, and can have a negative impact on your Spring lawn care.
Believe it or not, the best time for lawn care is the period before your grass goes into its winter dormancy. It is one of the most crucial times of year to tend to your lawn's needs. The weather is getting colder, and the sun is out less, but your lawn can still be healthy if you care for it correctly.
Fall is the perfect time to get a head start on next year's beautiful lawn. Not only does the season present an ideal set of conditions for fall grass care, getting started early can help lawns put down deep roots, which can keep weeds away and help grass deal with drought conditions. It is also a time when leaves fall from the trees, and that brings up some important questions: When the leaves fall from the trees, should you leave them on your lawn, or should you rake them up and dispose of them?
How Do Fallen Leaves Affect Your Lawn?
If you are like most homeowners, who use a lawn mower on your grass, you have probably left grass on your yard as mulch. The idea is, the cut grass breaks down over time, and the existing turf uses the mulched grass as a form of nutrition. Many people do the same thing with fall leaves.
Why are Leaves Left on Your Lawn Bad?
Leaves Cause Bare Spots
Leaf litter left for too long decreases vigor of grass and can lead to bare spots. Once spring rolls around, the turf will be slow to respond, and weeds will undoubtedly take advantage of the bare spots and thin grass.
Leaves Block Light
Sunlight is one of the primary needs for grass to grow favorably. When leaves are allowed to remain on the grass for too long, they block out the sun, and your lawn will start to stress. Fall is the best time of year for grass to recover from the summer. It is always best to keep leaf litter to a minimum during this period, so the turf is getting maximum light and can thicken before winter. This time of year, is also when many lawns are still getting significant light because tree shade is at a minimum once all the leaves drop.
Leaves Hold Moisture
Leaf litter holds moisture and slows evaporation. If accumulated leaves are allowed to sit for too long, excess moisture will cause decay, and, in conjunction with the lack of sunlight, you will see a marked decline in the quality of your turf underneath. Moisture on your lawn can leave it prone lawn diseases.
Leaves Deter New Seedlings
If your lawn has recently been aerated and seeded, the new seedlings are not yet mature enough to handle the negative impact layers of leaves can bring. Time, money, and a lot of effort could be wasted and smother the grass.
So, What Can We Do with Leaves?
Shredding leaves with a mulching mower will save you time and money. Mulching is faster and easier on the back than raking. Studies have shown that mulching leaves can return nutrients and organic matter to the yard, and have long-term positive effects.
4 Best Practices for Making Shredded Leaf Mulch
The turf must be mowed high.
The leaves should be dry, not wet, and matted down.
Leaf mulching should be done every week. If done too infrequently, the thickness of the leaf litter will be too much for the mulching effort to be effective. You will create a layer of smaller leaves.
Leaf mulching early in the fall, while the soil temperature is still warm, will lead to rapid decomposition of the litter. Waiting until the end of fall is counterproductive as the soil temps have cooled, and decomposition is slower.
In conclusion, fall lawn care doesn't have to include the tedious job of raking leaves. Follow these simple steps for how to mulch leaves and your lawn and your back will thank you!
If you have additional questions or would like to learn more about our fall lawn care services, contact your local NaturaLawn of America location today!