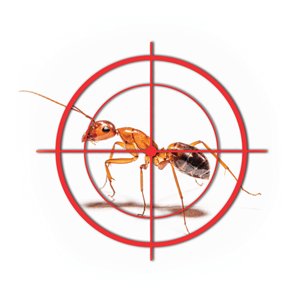 Fire ants will surrender quickly—including the queen!
Fire ants prefer dry, sunny areas over the shade. Mounds can be two feet wide by 7 inches high, and can house hundreds of thousands of ants, including the queen(s). Control and prevention can be challenging but NaturaLawn of America has the best solution!
The NaturaLawn® of America Fire Ant Program is safer for you, your family and pets. Enjoy peace of mind and guaranteed results, or your money back. We're proud to offer the only fire ant control system labeled by the EPA for eradication—not just control! Our control is designed to reduce ant populations at any stage, immediately.
Our NATURLAWN® program consists of three applications (generally; may vary by location). The first application specifically targets ant mounds on your property, with the following two applications applied on the entire lawn to control ants everywhere on your property. Even better, you can go enjoy your lawn immediately after application—no waiting!
Most sprays and powders are ineffective against the fire ant because of their inability to kill the queen. Although the worker ant may appear dead, a deeply burrowed queen ant will soon begin to rebuild the colony. Our program is able to reach the queen down in her chamber, effectively eliminating the entire colony.
Have a fire ant problem?
Contact us today for more information.