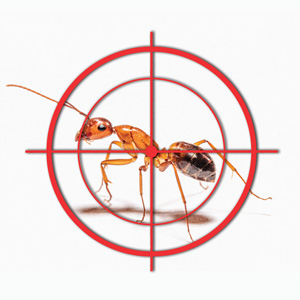 Fire ants will surrender quickly—including the queen!
The NaturaLawn® of America Fire Ant Program is safer for you, your family and pets. No harsh chemical sprays or pesticides. Peace of mind and guaranteed results or your money back. This fire ant control system is labeled by the EPA for eradication—not just control!
Most sprays and powders are ineffective against the fire ant because of their inability to kill the queen. Although the worker ant may appear dead, a deeply burrowed queen ant will soon begin to rebuild the colony. Our program is able to reach the queen down in her chamber.